Our Team
We have an amazing team with years of experience in caring for people just like you.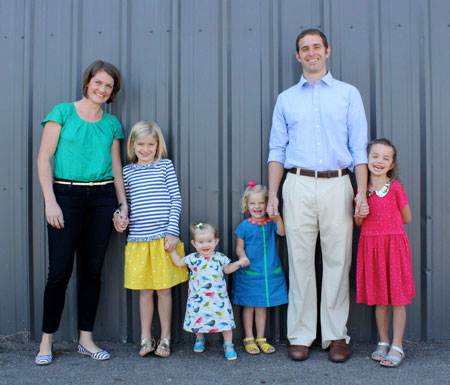 Dr. Trevor Winegar
"After graduating from dental school, I worked in Phoenix, AZ for two years before relocating my family to Central Texas in 2010, and we've loved it here. I enjoy dentistry and am fascinated by new research and developments that continually improve our ability to care for your oral and general health. I genuinely enjoy the relationships I have with patients. When I'm not in the office, I am with my family. My wife and I have four daughters that keep us busy. I enjoy skiing, mountain biking, surfing, water skiing, photography, cooking, foreign languages and playing the ukulele."

Prior to dental school Dr. Winegar graduated with a degree in economics from the University of Utah, where he also played varsity football. He graduated from dental school from Virginia Commonwealth University. Dr. Winegar is a member of the American Dental Association, Academy of General Dentistry, and Texas Dental Association.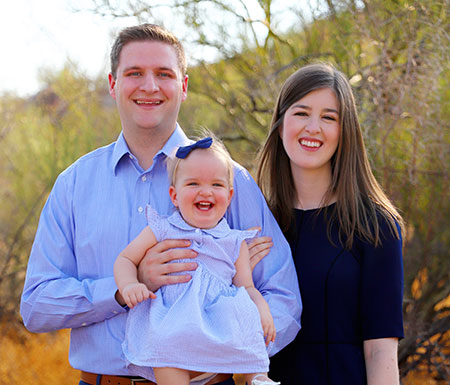 Dr. Austin Heiner
Dr. Austin Heiner earned his degree as a Doctor of Dental Medicine (DMD) from the Midwestern University College of Dental Medicine - Arizona where he was trained using the newest technologies and research-based techniques. He has received certifications in laser dentistry and Invisalign and has also completed numerous continuing education courses. He is passionate about providing exceptional patient care and believes in the importance of establishing open communication and relationships of trust with his patients.

Prior to attending dental school in Arizona, Dr. Heiner graduated with a degree in Business Management from Brigham Young University in Provo, Utah. He spent most of his life in Salt Lake City, Utah, and also spent two years living in Guatemala where he became fluent in Spanish. When he's not working, he enjoys traveling and spending time with his wife and daughter. He also enjoys racquetball, tennis, and playing games with family and friends.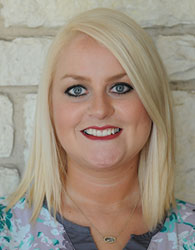 Clarissa - Hygienists
Clarissa is a Texas native who was born in Temple and grew up in Troy, TX. Clarissa and the love of her life John have three fur babies. She enjoys the outdoors and loves hiking and being out on the water. She spends the majority of her weekends with family and close friends. Clarissa graduated from Temple College with her Associates of Applied Science in Dental Hygiene. She loves getting to know each of her patients and being able to provide them with the best care possible and working with a great team of people who are compassionate and caring as well.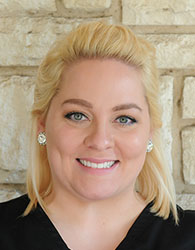 Mercedes - Hygienists
Mercedes has been a part of the Winegar Dental Team since 2017. She has an associate's degree in Applied Science of Dental Hygiene from Temple College. She has dreamed of being a dental hygienist, since she was a child. She grew up in Victoria, Texas and moved to Belton shortly after graduating from high school. Mercedes loves educating her patients on oral hygiene. She has a gentle touch and enjoys working with her coworkers and patients because we are one big family! Mercedes loves her blue iguana named Scaler. She and her husband Omar have two children. Mercedes also loves shopping, spending time with her family, and karaoke.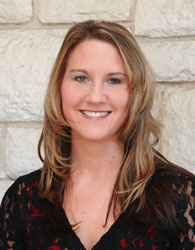 Abby - Dental Assistant
Abby has lived in the Killen area since 2004 and is married to James, who is retired from the U.S. Army. They have one son, Logan, who is the joy of their lives. Abby has been in the dentistry field since 2002. She graduated from Collin County Dental Assisting School in 2002. She loves spending time with family, friends, and their 4 pets. Abby loves to make patients feel comfortable when they come to the dentist.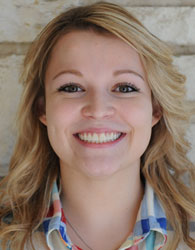 Chante - Dental Assistant
Chante is a Texas native who moved to Killeen in the beginning of 2014. She was born and raised in San Antonio, Texas- Go Spurs Go! She is a proud military wife to husband AJ, who is an active duty solider currently serving at Ft Hood; they have been married for 5 years. She has 2 fur-babies Mae and Duncan. Chante graduated from El Paso Community College with an Associates of Applied Science in Dental Assisting in 2013. She loves being active; is a Zumba queen, and enjoys spending time with her family. Chante thinks that the most rewarding aspect of her job is creating a comfortable atmosphere for her patient, and them leaving with a smile.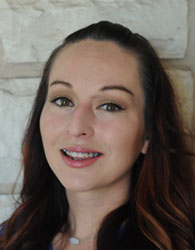 Alyssa - Dental Assistant
Alyssa was born in El Paso, TX and moved to Killeen several years ago. She is married to Daniel and together they have one son, Adrian and a dog named Tank. Alyssa likes to spend time with her family fishing, bowling, hiking and cooking. Their favorite family activity is watching football. Alyssa graduated from Austin Dental Assisting School in 2017. Her favorite part of her job is interacting with patients and doing her best to make them comfortable.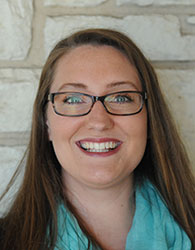 Lyndsay - Front Desk Associate
Lyndsay was born and raised in Central Oregon and recently relocated to central Texas with her husband and their two children. She discovered her love for dentistry in 2002 while completing dental assistant training. She enjoys meeting new people and helping our patients feel comfortable during their time in our office. In her free time, she loves to spend time traveling and exploring the great state of Texas with her family and friends.